Add to Calendar
2018-10-30 09:00:00
2018-10-31 13:00:00
Europe/Oslo
29th International Petroleum Tax Conference
Scandic St. Olavs Plass, St. Olavs plass 1, 0165 Oslo
Norsk Petroleumsforening
29th International Petroleum Tax Conference_2018-10-30 09:00:00
30. to 31. Oct 2018
29th International Petroleum Tax Conference
The organising committee are pleased to welcome you to the
29th International Petroleum Tax Conference 30-31 October 2018 in Oslo.
We extend a warm welcome to delegates attending for the first time and appreciate the continuing support of those returning to the conference again this year. The 2018 conference will be the 29th since the inaugural event back in 1990. Since then the reputation of this conference has grown both domestically and, increasingly, overseas. The Oslo conference is now the leading such event in the Industry in terms of delegate numbers, quality and prestige of the presenters and breadth of the institutions/organisations they represent. This is only possible through the continuing support of the delegates, many of whom return faithfully each year; the organising committee is particularly grateful for this sustained commitment.
Although new exploration is continuing, the North Sea is now in a mature phase of its lifecycle and this year's conference addresses the challenges and opportunities that brings. Reducing unit operating costs to maximise remaining production and decommissioning existing structures in a way that both meets environmental standards and is cost effective from the standpoint of investors and governments are the major challenges. The main opportunity lies in exploiting the first mover advantage that the maturity of the North Sea offers in terms of building expertise and experience in cost management and decommissioning that can be deployed in other basins around the world as and when they enter the same phase. Tax changes to reflect this new phase of the industry will be reviewed together with oil & gas tax trends generally. Last year we outlined possible scenarios for US tax reform and this year, with the Tax Cuts & Jobs Act now passed, we will take stock of what this means for the industry. We will also look at the latest tax plans of the EU in response to BEPS and the rise of the digital economy. Developments in tax technology that affect all of us will also be reviewed.  All of these issues will be addressed at the conference in presentations, panel discussions and networking opportunities.
Exhibitors: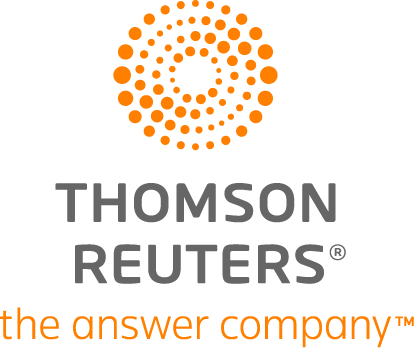 Tuesday 30. October
08:30
Registration/Coffee-tea
09:00
Opening and welcome by the chair
Stig Sollund, Director General, Ministry of Finance
09:10
Opening statement by Ministry of Finance: Norwegian Petroleum Fiscal Policy
Jørgen Næsje, State Secretary, Ministry of Finance
09:50
From the board room
Martin Rune Pedersen - VP for Denmark, Norway and The Netherlands, Total Upstream Denmark
10:30
Coffee/tea – networking break
11:00
Market update
Bjørnar Tonhaugen, SVP, Head of Oil Market Research, Rystad Energy
11:40
Challenges of a mature basin
Michael Tholen, Upstream Policy Director, Oil & Gas UK
13:20
Global fiscal trends and a focus on Norway
Graham Kellas, Senior Vice President, Global Fiscal Research and Aleksandrs Popovics, Senior Petroleum Economist Europe, WoodMackenzie
14:20
Tax-regulations regarding decommissioning costs – An overview of the NCS system
Amund Noss, Partner, Kluge Law firm
14:50
Coffee/tea – networking break
15:20
Digital economy and the common consolidated corporate tax base (CCCTB)
Stef van Weeghel, Global Tax Policy Leader, PwC / Professor International Tax Law, University of Amsterdam
16:00
Decommissioning and other UK tax developments
Bob Cardno, Director, International Tax Services, Energy, Ernst & Young
19:00
Conference dinner
Dinner speaker: The Ambassador of France to Norway, Mr Jean-François Dobelle
Wednesday 31. October
08:00
Morning Meeting Place
09:00
Opening and welcome by the chair
Jim Robertson, JR Oil & Gas Limited
09:10
A Private Equity Perspective on NCS
Tushar Kumar, Partner, Kerogen Capital
09:50
US Tax Reform –outbound perspective
Guy Vanhoof, Senior Tax Counsel, ExxonMobil
US Tax Reform- inbound perspective
Matthew Landy, VP, Head of International Tax, Equinor
10:50
Coffee/tea – networking break
11:20
2017 Tax Assessment Issues
Heidi Golimo Simonsen, Director Tax Audit Department, The Norwegian Oil Taxation Office
11:50
Taxpayers speech
Jan B. Jansen, Attorney, BAHR Law Firm
12:20
Looking into the future: tax technology update
Joe Spadaro, VP Head of Sales Europe, Thomson Reuters- Tax & Accounting
12:55
Closing remarks by the chair
Organizer:
Norwegian Petroleum Society (NPF), Lilleakerveien 2A, 0283 Oslo
Venue:
Scandic St. Olavs Plass
St. Olavs plass 1, 0165 Oslo
Conference fee:
NPF personal members NOK 11,900 plus 25% VAT
Non-members NOK 13,400 plus 25 % VAT
The fee includes:
– Conference papers
– Coffee/tea
– Lunches
– Conference Dinner
Membership of the Norwegian Petroleum Society (NPF)
We offer conference participants to purchase membership of NPF together with registration and payment for the conference:
1 year membership for conference participants – with affiliation to NPF Oslo / Polyteknisk Forening (PF Olje) (NOK 1,700)
1 year membership for conference participants – other local charters (NOK 1,000)
Select the Membership price at the top of the registration form and check the desired membership type further down below the Participant information fields. The total price will be updated automatically before the registration is confirmed and you proceed to payment.
Payment:
Payment can be done upon registration by credit card (Master Card/Visa) on our website. If you do not want to pay with creditcard, you can ask the project manager to send you an invoice from Norwegian Petroleum Society (NPF). Please note that by choosing invoice you will be submitted to a fee of NOK 100. All international payments must be approved before the conference starts.
Cancellations:
Cancellations must be received in writing by 15th October 2018, and will be subject to a cancellation fee NOK 2,000 unless a substitute delegate is offered. After this date, the full registration fee will apply, however, substitutions will still be accepted. Substitutions for registered delegates may be made at any time, but we would appreciate prior notification.
In case of cancellation of the conference by the Norwegian Petroleum Society, (NPF), the participant will be refunded the conference fee and/or the exhibition fee. Other expenses the participants may have are not refunded, and is not the responsibility of NPF.
Conference paper:
Presentations from the conference will be available after end of conference. Delegates will be informed when available via e-mail.
Programme changes:
It is sometimes necessary to change timing of the programme. The conference organiser will not be liable for any such unavoidable changes.
Accommodation:
We have pre-booked a number of rooms at Scandic St. Olavs plass. If you need a room please contact the hotel directly (Booking Code- BPET291018). Please note that accommodation is not included in the conference fee.
Scandic St. Olavs Plass: Single room, NOK 1.590,- incl. VAT and breakfast.
Tel: +47 23 15 56 00. E-mail: stolavsplass@scandichotels.com
For more information please contact:
Kristin Øinæs
Project Manager
Tel: +47 455 07 475
E-mail: kristin.oinaes@npf.no