Add to Calendar
2019-03-11 00:00:00
2019-03-13 00:00:00
Europe/Oslo
Exploration Revived 2019
SOLA, Clarion Hotel Air
Norsk Petroleumsforening
Exploration Revived 2019_2019-03-11 00:00:00
11. to 13. Mar 2019
Exploration Revived 2019
Welcome to Exploration Revived 2019
11 - 13 March at Sola, Stavanger
Dear Fellow Explorationists
NPF and the conference committee is pleased to invite you to the "Exploration Revived" conference. The 8th NPF Biennial Petroleum Geology Conference will take place at Clarion Hotel Air, Sola (Stavanger) the 11-13 March 2019.
Invited speakers from the industry and academia will cover different aspects of breaking new ground in Exploration, involving new or revived plays, new ways of integrating data, new technology and strategies.
The main conference commences on Tuesday morning however we recommend joining in Monday the 11th of March to enjoy an evening with your peers for the Icebreaker gathering at Hall Toll.
Exploration Revived Award
The Exploration Revived Award 2019 will be announced during the conference dinner, Tuesday 12th March. The intention behind this award is to stimulate the exploration on the Norwegian shelf and it is awarded biennially at the NPF Exploration Revived Conference, this time at Sola.
The award will be given to groups or companies who, over the preceding two years, have contributed to moving Exploration of the shelf forward by:
Testing new play concepts and/or exploration models
Testing high risk/ high potential targets
Contributing to geological breakthroughs
Exploring for upside potential in more mature areas with established play-types, supporting extended lifetime of producing field
Reducing exploration risk by developing and/or applying new techniques and technologies
Any other combination of ideas, technology and risk-taking resulting in revived exploration
The award is based on nominations from the exploration community in Norway and is decided by a committee appointed by the Exploration Revived conference organizing committee.
The prize consist of a lithographic print and a certificate/diploma.
The Exploration Revived Award 2019 Committee:
Silje Fekjar Nilsson
Dag Helland-Hansen
Hans Chr. Rønnevik
Torgeir Stordal
Bjørn Vidar Lerøen
Nomination deadline has ended.
Main Student Sponsor: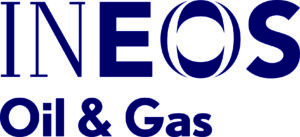 Student sponsor:

We look forward to welcoming you to Sola, Stavanger March 2019!
For further information, please contact:
Norwegian Petroleum Society
Tonje Raknes, project manager
e-mail: tonje.raknes@npf.no
Monday 11. March
19:00
Ice-Breaker at Norsk Oljemuseum in Stavanger
Tuesday 12. March
08:00
Registration at Clarion Hotel Air
08:30
Welcome and introduction
Tina Rasmussen Olsen, INEOS E&P Norge AS and Chair conference programme committee
Chairs:
Halvor Jahre, Lundin Norge & Jorun M. Ormøy, Vår Energi
08:40
Keynote: Exploration Perspective from NPD
Torgeir Stordal, Norwegian Petroleum Directorate
09:20
The Scarecrow wildcat well - predictions versus findings
Stian Schjelderup, Spirit Energy
09:45
Late Triassic Facies in the Western Barents Sea, The Fruholmen Formation
Espen Simonstad, RN Nordic Oil AS
10:10
Refreshments / networking
10:30
Alta EWT 7220/11-5S
Alister MacDonald, Lundin
10:55
Korpfjell 7435/12-1
Leif Bjørnar Henriksen, Equinor
11:20
Skruis 7220/5-3
Katrine Gotliebsen & Øystein Wergeland, Equinor
Chairs:
Kjell Martin Edin, AkerBP & Viggo Tjensvoll, Spirit Energy
12:45
Keynote: Digitalization for exploration - what it means in Aker BP
Vidar Furuholt, AkerBP
13:10
Svanefjell 7221/12-1
Jim-Steve Myrvang, AkerBP
13:35
Gråspett Exploration Well, 7321/4-1
Arnaud Santoire, DEA
14:00
Refreshments / networking
14:30
Hades and Iris 6506/11-10
Mostafa Abdoli, OMV Norge
14:55
Silfari 6307/1-1S
Steve Thomas, Lundin
15:30
Core viewing
Svanefjell 7221/12-1
Juha Ahokas, Aker BP
19:00
Conference Dinner
Exploration Revived Award 2019
Wednesday 13. March
Chairs:
Torgeir Vinje & Jørn Ramberg, Equinor
08:30
Keynote: Opportunity valuation, what are we actually "risking"?
Daniel Zweidler, DZA
09:00
Balderbrå 6604/5-1
TBA, Wintershall
09:25
Coeus 6304/3-1
Jord DeBoer, Shell
10:15
Refreshments / networking
10:45
Keynote: Digitalization in exploration – Equinor
Taber Hersum, Equinor
11:10
Frosk 24/9-12 A & 24/9-12S
Odd Arne Sandstad, AkerBP
11:35
Rungne 30/6-30
Stuart Lawson, Faroe Petroleum
Chairs:
Petter Frantzen, A/S Norske Shell & Rikke Bruhn, Cairn Energy
13:00
Oppdal/Driva 2/6-6S
Henrik Jakobsen, MOL Group
13:25
Lille Prinsen 16/1-29S
Eirik Øverland Dischler, Equinor & Karoline Wallsten Grønnestad, Equinor
13:50
Refreshments / networking
14:20
Rolvsnes 16/1-28S
Magne Døssland, Lundin
14:45
KSGW Greater Grosbeak drilling – 2018
Jan Tore Paulsen, Wellesley Petroleum
15:10
Voting for best talk of the conference & announcement of winner
15:25
Closing remarks
Tina Rasmussen Olsen, INEOS E&P Norge AS and Chair conference programme committee
Organizer:
Norwegian Petroleum Society (NPF)
Venue:
Clarion Hotel Air,
Utsolaarmen 16, 4055 NO-Sola, Norway
Committee:
Tina Rasmussen Olsen, INEOS
Halvor Jahre, Lundin Norway AS
Rikke Bruhn, Cairn Energy
Petter Frantzen, Shell
Kjell Martin Edin, Aker BP
Torgeir Vinje
Viggo Tjensvoll, Spirit Energy
Jorun Ormøy, Vår Energi
Franziska Blystad, Norwegian Petroleum Directorate
Jørn Ramberg, Equinor
Ivar Midtkandal, UiO
Conference fee:
NPF personal members  NOK 8.400,- plus 25% VAT
Non-NPF-members         NOK 10.400,- plus 25% VAT
Ice-breaker                      NOK 500,- plus 25% VAT
Dinner                             NOK 1.000,- plus 25% VAT
Payment can be done upon registration by credit card (Master Card/Visa). If you do not want to pay with credit card, you can ask the project manager to send you an invoice from Norwegian Petroleum Society (NPF). Please note that by choosing invoice you will be submitted to a fee of NOK 100. All international payments must be approved before the conference starts.
The conference fee includes:
Coffee/tea
Lunches
Abstract
Social arrangement Monday 11 March:
The day before conference starts, March 11th, we welcome you to an "Ice breaker" at 19.00 at Hall Toll in Stavanger.
www.hall-toll.no
Membership of the Norwegian Petroleum Society (NPF)
We offer conference participants to purchase membership of NPF together with registration and payment for the conference:
1 year membership for conference participants – with affiliation to NPF Oslo / Polyteknisk Forening (PF Olje) (NOK 1,700)
1 year membership for conference participants – other local charters (NOK 1,000)
Select the Membership price at the top of the registration form and check the desired membership type further down below the Participant information fields. The total price will be updated automatically before the registration is confirmed and you proceed to payment.
Accommodation:
We have reserved a number of rooms at the Clarion Hotel Air, Stavanger Airport
NOK 1.190,- per night (incl. breakfast) to be paid direct to the hotel
Cancellations:
Cancellations must be received in writing by 24th February 2019, and will be subject to a cancellation fee NOK 2.000 unless a substitute delegate is offered. After this date, the full registration fee will apply, however, substitutions will still be accepted. Substitutions for registered delegates may be made at any time, but we would appreciate prior notification.
In case of cancellation of the conference by the Norwegian Petroleum Society, (NPF), the participant will be refunded the conference fee and/or the exhibition fee. Other expenses the participants may have are not refunded, and is not the responsibility of NPF.