Add to Calendar
2018-05-29 08:30:00
2018-05-30 16:00:00
Europe/Oslo
Petroleum Systems Conference
Professor Olav Hanssens vei 10, 4021 Stavanger
Norsk Petroleumsforening
Petroleum Systems Conference_2018-05-29 08:30:00
29. to 30. May 2018
Petroleum Systems Conference
The Norwegian Petroleum Society is organising a two day Petroleum Systems Conference (PSC) in Stavanger on May 29-30, 2018. This PSC will be the first arranged by NPF, aiming at establishing a biennial conference that will be popular and recognized throughout the petroleum industry.
Knowledge sharing and learning from both success and failure cases are key to increasing process understanding and exploration effectiveness, essential requirements for finding, developing and producing oil and gas resources. The oil and energy sector is in urgent need of new discoveries and one of the key criteria to success is a thorough understanding of the petroleum system. This year's PSC will present a variety of multidisciplinary petroleum system case studies and examples including integration of geochemical, geological and geophysical workflows, and will be highly relevant to both petroleum system analysts and exploration geoscientists. The broad span of topics to be presented includes, but is not limited to:
Petroleum Systems Analysis for play and prospect evaluations, including Source Rock and Migration case studies

A key note paper on the NPD shallow cores taken recently in the Northern Barents Sea will be given by Jorge Sánchez-Borque, NPD

Geophysical methods and new technologies for imaging and improved understanding of Petroleum System components

A key note paper on the use of seismic data in source rock recognition will be given by Jan Ove Hansen, Statoil

Reservoir geo-dynamics; e.g. filling history, mixed charge identification, reservoir processes

 A key note paper on in-reservoir processes will be given by Paul Farrimond, IGI
On behalf of the Program Committee, I would like to welcome you to the 2018 PSC and hope to see you in Stavanger in May.
Elin Rein, Statoil
Leader of the Program Committee
Conference Sponsors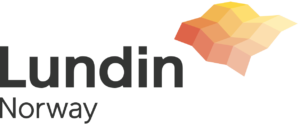 Tuesday 29. May
09:00
Welcome and introduction
Petroleum Systems
Chair: Elin Rein, Equinor
09:05
Key Note: Shallow cores in the Northern Barents Sea: an introduction to geochemical results
Jorge Sánchez-Borque, NPD
09:40
Basin and petroleum systems modelling in the northern Norwegian Barents Sea
Dr. Rüdiger Lutz, Federal Institute for Geosciences and Natural Resources (BGR)
10:05
Combining play fairway mapping and petroleum system modelling in the Barents Sea
Balazs Badics, DEA Norge AS
10:30
Refreshment/Networking
10:50
Could uplift and erosion result in source rocks expelling huge quantities of isotopically heavy gas? Circumstantial evidence from wells on Svalbard
Sverre E. Ohm, UiS
11:15
One source, two kitchens: the petroleum system of the Alta and Neiden discoveries, SW Barents Sea
Jon Halvard Pedersen, Lundin Norway
11:40
Role of Faults in Hydrocarbon Leakage in the Hammerfest Basin, SW Barents Sea
Dr. Ilya Ostanin, Shell 
Geophysical methods and new technologies
Chair: Jon Erik Skeie, AkerBP
13:00
Key Note: Source rock identification from seismic data and integration in basin modelling
Jan Ove Hansen, Equinor
13:35
Radiogenic heat production in the crust from inversion of gravity and magnetic data.
Dr. Zuzana Alasonati Tašárová, Equinor
14:00
Tectonophysical   forcing of hydrocarbon wandering
Ebbe Hvidegård Hartz, AkerBP
14:25
Refreshment/Networking
14:45
Structures, pressure and temperature under large scale overthrusts - how obduction of the Oman Ophiolite influenced maturity and migration
Arne Grobe, Equinor
15:10
Multi-proxy palaeo water-depth estimation 
Dr. Gerben de Jager, SINTEF Industry
15:35
Petroleum systems modelling constrained by methane seafloor seeps - the Vestnesa Ridge case
Matthias Ch. Daszinnies, Migris
16:00
Student poster session
Wednesday 30. May
Reservoir geodynamics and Petroleum Systems
Chair: Rolando di Primio, Lundin Norway and Balazs Badics, DEA Norge AS
09:00
Key Note: Forensic oil geochemistry: Reconstructing the processes controlling the composition of reservoired oil
Paul Farrimond, Integrated Geochemical Interpretation (IGI)
09:35
Assessing the Mobility of Polar Compounds in Different Marine Shale Systems
Dr. Stefanie Pötz, GFZ German Research Centre for Geosciences
10:00
Southern North Sea / Feda Graben - a 3D petroleum system model calibrated with shows data
Kristian Angard, Migris
10:25
Refreshment/Networking
10:50
Biomarkers as an aid to recognizing palaeomigration routes on the Utsira High
Steve Killops, APT
11:15
The Cretaceous Petroleum System of the Norwegian Sea
Axel Wenke, Equinor
11:40
Shows characterisation and petroleum system mapping using advanced mud gas evaluation
Trym Rognmo, GeoProvider
Petroleum Systems II
Chair: Sverre E. Ohm, UiS
13:00
Barbados petroleum and an poorly-understood petroleum system at the leading edge of the Caribbean plate. 
Andres Felipe Cedeno, UiS
13:25
Petroleum System of the northern Caribbean
Guro Skarstein, UiS
13:45
How data analytics and structural analysis can aid petroleum systems analysis – a case study from the Paleogene Basin, Hungary
Dr. Carolyn Lampe, Ucon Geoconsulting
14:25
Refreshment/Networking
14:45
Creating a Quality Controlled Source Rock and Petroleum Geochemistry Data Base for Norway – UK Cross Border Petroleum Systems Analysis
Olaf Thießen, Equinor
15:10
Generation vs Expulsion driven modifications in petroleum composition in the context of source rock lithology and organic matter type
Dr. Martin Stockhausen, Institute of Geosciences
15:35
Key trends and observations in the hydrocarbon budget of the Norwegain North Sea
Dr. Kristian B. Brandsegg, Exploro AS
16:00
Closing remarks and awards
Elin Rein, Equinor
Venue:
Norwegian Petroleum Directorate,
Professor Olav Hanssens vei 10, NO-4021 Stavanger, Norway
Conference fee:
NPF personal members NOK 4,600 plus 25% VAT
Non-NPF-members NOK 6,100 plus 25 % VAT
Payment can be done upon registration by credit card (Master Card/Visa). If you do not want to pay with credit card, you can ask the project manager to send you an invoice from Norwegian Petroleum Society (NPF). Please note that by choosing invoice you will be submitted to a fee of NOK 100. All international payments must be approved before the conference starts.
The conference fee includes:
Conference papers
Coffee/tea
Lunches
Cancellations:
Cancellations must be received in writing by 15th May 2018, and will be subject to a cancellation fee NOK 2.000 unless a substitute delegate is offered. After this date, the full registration fee will apply, however, substitutions will still be accepted. Substitutions for registered delegates may be made at any time, but we would appreciate prior notification.
In case of cancellation of the conference by the Norwegian Petroleum Society, (NPF), the participant will be refunded the conference fee and/or the exhibition fee. Other expenses the participants may have are not refunded, and is not the responsibility of NPF.
Accommodation

:

We recommend staying at Ydalir Hotel, just a few minutes' walk from the conference venue.

For negotiated price book your stay at hello@ydalir.no with booking code NPF0418.

Double room: NOK 990,- incl. breakfast

Superior Double room: NOK 1 090,- incl. breakfast

Apartment: NOK 1 290,- incl. breakfast

Ydalir Hotel

Telegrafdirektør Heftyes vei 99

4021 Stavanger
Conference dinner

:

The conference dinner will be held at the Ydalir Hotel.

Dinner is not included in the conference fee. Three-course dinner including two glasses of wine must be pre-paid individually by all participants. Price NOK 799,-.
University students:
Students, senior year/Master/PhD can apply for free admission to the conference. To be applicable you must be a student at a Norwegian university og university college. The free admission includes conference and conference dinner.
Applications can be sent to Tonje Raknes, tonje.raknes@npf.no – Deadline 15th of May. 2018
Programme changes:
It is sometimes necessary to change timing of the programme. The conference organiser will not be liable for any such unavoidable changes.
Contact:
For further information please contact:
Norwegian Petroleum Society
Tonje Raknes
Project Manager
tel. +47 983 06 117
E-mail: tonje.raknes@npf.no