Add to Calendar
2021-04-27 09:00:00
2021-04-28 13:00:00
Europe/Oslo
Risk Management Summit 2021
Clarion Hotel Air, Utsolaarmen, Sola
Norsk Petroleumsforening
Risk Management Summit 2021_2021-04-27 09:00:00
27. to 28. Apr 2021
Risk Management Summit 2021
NPF is pleased to welcome you to the 5th Risk Management Summit, where we aim to share knowledge about, and experience with, risk management across companies and industries.
The NPF Risk Management Summit is an annual conference targeting leaders and risk management experts in the oil & gas industry.
CALL FOR ABSTRACTS
The purpose of the NPF Risk Management Summit is sharing knowledge and experience about risk management. This annual conference has been held since 2015, targeting leaders and risk management experts in the petroleum industry. It provides a unique opportunity to hear from acknowledged experts representing academia, authorities, and different industries.
Send us your abstract by 9th December!
Each year we receive great ideas for topics for the next Summit. We use these ideas to finalize the program. Therefore, interested speakers are now formally invited to submit an abstract (~300 words) describing the main ideas of their presentation. Risk management is a wide field, focusing both on opportunities and threats. Thus, a wide range of abstracts can be accepted. However, we advise that abstracts should focus on one of the three preliminary main topics of this risk management summit, especially topics no. 2 and 3:
Outline of the future of the industry, and the operating parameters ("rammebetingelser") of the industry, for instance
a. Changing conditions in the industry
b. The role of the contractors, possible ways of sharing risks and benefits?
c. The effect of the pandemic – new ways of working, constraints on maintenance etc
d. An uncertain future – risk scenarios that may hit as hard as this pandemic?
e. What can we expect from the technology development?
f. Cyber risks and security risks
Effective risk management in the petroleum industry
a. Managing the risks from the new tax incentives for the petroleum industry – will fast tracking lead to challenges?
b. Culture: Practical examples of leaders creating a culture, for better or worse.
c. Assessments depend on robust data sets. Do we have enough relevant data? What can we learn from comparing Norwegian HSE results with other countries? How does a under/over-reporting culture contribute?
d. Integrating ESG risks to the Enterprise risk picture. How does it affect the future of the industry?
e. New ways of working since 12th of March. Challenges and positives contributions, such as working from home, restrictions on travelling to the installations etc
Practical risk assessment tools and techniques
a. How to assess organizational and cultural effects, and how to use it in practical risk management.
b. Situational awareness is a buzz word in many accident investigations.
c. New standards for risk assessments
d. Risk acceptance criteria
e. Integrated Risk Management; methodology for compilation of an integrated risk picture on an Enterprise Level
Each speaker gets a presentation time of approx. 25 minutes. All presentations will be made available online for the conference attendees. Speakers with accepted abstracts will get 50% discount off conference fee. Papers are not required.
Conference language: English.
Abstract to be submitted to: Kristin Øinæs (NPF), kristin.oinaes@npf.no
Deadline for abstract submission:

9 December 2020
Conference fee:  
NPF personal members NOK 8,400 plus 25% vat
Non-NPF-members        NOK 10,400 plus 25% vat
Special offer for young professionals: bring a colleague under 30 years for half price!
Payment:
Payment can be done upon registration by credit card (Master Card/Visa/AmEx) or by invoice. If the invoice needs to be changed due to wrong or missing information there will added a fee of NOK 150 to the total amount. All international payments must be approved before the conference starts.
Cancellations:
Cancellations must be received in writing by 13 April 2021 and will be subject to a NOK 2,000 cancellation fee unless a substitute delegate is offered. After this date, the full registration fee will apply, however, substitutions will still be accepted. Substitutions for registered delegates may be made at any time, but we would appreciate prior notification.
In case of cancellation of the conference by the Norwegian Petroleum Society, (NPF), the participant will be refunded the conference fee and/or the exhibition fee.Other expenses the participants may have are not refunded, and is not the responsibility of NPF.
Force majeure
Events beyond the control of the NPF – for example, but not limited to, extreme weather conditions, acts of war, terrorism, transportation shut-down (strikes or accidents), government regulation or advisory including travel warnings, serious illness or epidemics that makes it impossible to fulfill the obligations of conducting the conference entitle NPF to cancel the event without liability.
Conference paper:
Presentations from the conference will be available after end of conference. Delegates will be informed when available via e-mail.
Programme changes:
It is sometimes necessary to change timing of the programme. The conference organizer will not be liable for any such unavoidable changes.
Membership:
We offer conference participants to purchase membership of NPF together with registration and payment for the conference:
1 year membership for conference participants (NOK 1,000)
Accommodation:
Clarion Hotel Air Stavanger, Norway.
Price per night (incl.breakfast): 1,395 NOK incl. VAT. Hotel is not included in the conference fee and must be paid when checking out.
Clarion Hotel Air Hotel, Stavanger, Norway
Address: Utsolaarmen 16, 4055 Sola
Telephone:      +4751718500
E-mail: cl.air@choice.no
Transportation:
The hotel is located only 5 minutes walking distance from Stavanger Airport.
For further information, please contact: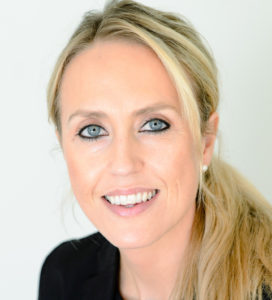 Kristin Øinæs
Project Manager
Norwegian Petroleum Society (NPF)
Mobile: +47 455 07 475 Email: kristin.oinaes@npf.no