Add to Calendar
2019-03-04 00:00:00
2019-03-06 00:00:00
Europe/Oslo
The 19th North Sea Decommissioning Conference
Radisson Blu Atlantic Hotel, Olav V's Gate 3, 4002 Stavanger
Norsk Petroleumsforening
The 19th North Sea Decommissioning Conference_2019-03-04 00:00:00
04. to 06. Mar 2019
The 19th North Sea Decommissioning Conference
The Norwegian Petroleum Society (NPF) has great pleasure in inviting you to the 19th North Sea Decommissioning Conference in Stavanger 4-6th March 2019.
Please SAVE THE DATE. More information will follow in due course.
Practical Information:
Organiser:
Norwegian Petroleum Society (NPF)
Venue:
Radisson Blu Atlantic Hotel, Stavanger, Norway
Telephone:      0047- 51 76 10 71
E-mail:            conference.atlantic.stavanger@radissonblu.com
https://www.radissonblu.com/en/atlantichotel-stavanger
Conference fee:  
NPF personal members NOK 10.400,- plus 25% vat
Non-NPF-members        NOK 12.400,- plus 25% vat
The fee includes:
– Coffee/tea
– Lunches
– Conference Dinner
– Access to the presentations after end of Conference
Membership of the Norwegian Petroleum Society (NPF)
We offer conference participants to purchase membership of NPF together with registration and payment for the conference:
1 year membership for conference participants – with affiliation to NPF Oslo / Polyteknisk Forening (PF Olje) (NOK 1,700)
1 year membership for conference participants – other local charters (NOK 1,000)
Select the Membership price at the top of the registration form and check the desired membership type further down below the Participant information fields. The total price will be updated automatically before the registration is confirmed and you proceed to payment.
Payment:
Payment can be done upon registration by credit card (Master Card and Visa). If not paid by credit card you will receive an invoice from Norwegian Petroleum Society (NPF). Please ote that by choosing invoice you will be submitted to a fee of NOK 100.MVA. All international payments must be approved before the Conference starts..
Cancellations:
Cancellations must be received in writing by 18th February 2019 and will be subject to a NOK 2.000,- cancellation fee unless a substitute delegate is offered. After this date, the full registration fee will apply, however, substitutions will still be accepted. Substitutions for registered delegates may be made at any time, but we would appreciate prior notification.
This also applies for cancelling the hotel. Full fee to be paid after 18th February 2019.
In case of cancellation of the conference by the Norwegian Petroleum Society, (NPF), the participant will be refunded the conference fee and/or the exhibition fee.
Other expenses the participants may have are not refunded, and is not the responsibility of NPF.
Conference paper:
Presentations from the conference will be available on Internet after end of conference.  Delegates will be informed when available by e-mail.
Programme changes:
It is sometimes necessary to change timing of the programme.  The conference organizer will not be liable for any such unavoidable changes.
Accommodation:
Radisson Blu Atlantic Hotel Stavanger, Norway
Price per night (incl.breakfast): 1,495NOK incl. VAT
Hotel is not included in the conference fee and must be paid when checking out
Transportation :
The hotel is located only 15 minutes driving distance from Stavanger Airport, and the airport Shuttle bus stops outside the hotel 4 times per hour (NOK 110 one way, NOK 160 Return). The Central bus station and the Train station are two minutes walking distance from the hotel.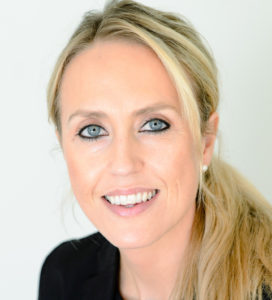 For further information, please contact:
Kristin Øinæs
Project Manager
Norwegian Petroleum Society (NPF)
Mobile: +47 455 07 475 Email: kristin.oinaes@npf.no