Add to Calendar
2019-03-04 00:00:00
2019-03-06 00:00:00
Europe/Oslo
The 19th North Sea Decommissioning Conference
Radisson Blu Atlantic Hotel, Olav V's Gate 3, 4002 Stavanger
Norsk Petroleumsforening
The 19th North Sea Decommissioning Conference_2019-03-04 00:00:00
04. to 06. Mar 2019
The 19th North Sea Decommissioning Conference
The Norwegian Petroleum Society (NPF) has great pleasure in inviting you to
the 19th North Sea Decommissioning Conference in Stavanger 4-6th March 2019.
Please SAVE THE DATE. A detailed program will be published shortly.
The NPF Decom Conference, now in its 19th year,  has become established as a leading international Decommissioning Conference in the North Sea Region. It is a forum for industry leaders to address key decommissioning topics within the wider context of the upstream business.
The programme committee is working to finalise a varied program covering the entire decommissioning process for offshore wells and facilities. It will addresses regulator perspectives, technology, project execution, learnings and future challenges for the decommissioning industry. There is an emphasis on analysis and lessons learned and a focus on emerging topics, such as increasing public concern around marine plastics.
Some of the companies you will hear from are:
BP
Shell
Petronas
ExxonMobil
Norwegian Petroleum Directorate
Heerema Marine Contractors
Allseas
AF Offshore Decom
Kværner
Aker Solutions
Repsol
Decom North Sea
Nexstep
Hydrawell
Institute for Energy Technology
Rystad Energy
In addition to independent consultants, key suppliers, trade association and leading expert environmental scientists, details of which will be published in forthcoming days.
We hope that you will plan your participation at the conference to enhance your knowledge and your business opportunities within decommissioning.
Monday 04. March
17:00
Registration
Radisson Blu Atlantic Hotel
18:30
Monday Night Buffet Dinner
20:00
In common with previous conferences, an insightful, thought provoking speaker, details of which will follow
Tuesday 05. March
08:30
Welcome and opening
DECOMMISSIONING INDUSTRY CONTEXT
Tore Guldbrandsøy, SVP & Head of Stavanger Office, Rystad Energy
Nexstep: The road to 30%
Jacqueline Vaessen, Nexstep
Decommissioning on the NCS, NPD expectations and outlook
Niels Erik Hald, Assistant Director, Norwegian Petroleum Directorate
Wednesday 06. March
Digital innovation for decommissioning in the nuclear sector. What can the nuclear and the petroleum sectors learn from each other
István SZŐKE, The Institute of Energy Technology
TECHNOLOGY AND SUPPLY CHAIN
The Oil & Gas Technology Centre
Digitalization in decommissioning - Eating the Elephant
Fredrik Horne, Senior Manager, Brownfield Projects, Aker Solutions
Subsea P&A and Decom operations - Lessons learned and way forward
Javier Falcon; Global Service Line Manager Decommissioning, Oceaneering
The future of safe recycling
Jøran Baan, AF Offshore Decom and Vidar Høivangli, Kværner
The Zeelandia, an effective asset in the next era of Heavy Lifting
Leon Overdulve, CEO and Owner, OOS
Amazing Grace"; lifting "Pioneering Spirit" to the next level
Edward Heerema, Allseas
HAF a fifteen years journey in Decommisioning
Erwin Lammertink, Vice President Commercial & Business Development, AF Offshore Decom
PROJECTS IN PROGRESS AND LESSONS SHARING
Removal of the Halfweg platform a case study
Aart Ligterink and Niels Van Berlaer, EverSea NV/Jeroen Kwakernaak, Petrogas
Removal and reefing platforms in Sarawak, Malaysia
Redzuan Rahman, Petronas
Ekofisk project update
ConocoPhillips
Varg A- Facilities Removal and Disposal
Mike Bishop, Repsol Norway
Practical Information:
Organiser:
Norwegian Petroleum Society (NPF)
Venue:
Radisson Blu Atlantic Hotel, Stavanger, Norway
Telephone:      0047- 51 76 10 71
E-mail:            conference.atlantic.stavanger@radissonblu.com
https://www.radissonblu.com/en/atlantichotel-stavanger
Conference fee:  
NPF personal members NOK 10.400,- plus 25% vat
Non-NPF-members        NOK 12.400,- plus 25% vat
The fee includes:
– Coffee/tea
– Lunches
– Conference Dinner
– Access to the presentations after end of Conference
Membership of the Norwegian Petroleum Society (NPF)
We offer conference participants to purchase membership of NPF together with registration and payment for the conference:
1 year membership for conference participants – with affiliation to NPF Oslo / Polyteknisk Forening (PF Olje) (NOK 1,700)
1 year membership for conference participants – other local charters (NOK 1,000)
Select the Membership price at the top of the registration form and check the desired membership type further down below the Participant information fields. The total price will be updated automatically before the registration is confirmed and you proceed to payment.
Payment:
Payment can be done upon registration by credit card (Master Card and Visa). If not paid by credit card you will receive an invoice from Norwegian Petroleum Society (NPF). Please ote that by choosing invoice you will be submitted to a fee of NOK 100.MVA. All international payments must be approved before the Conference starts..
Cancellations:
Cancellations must be received in writing by 18th February 2019 and will be subject to a NOK 2.000,- cancellation fee unless a substitute delegate is offered. After this date, the full registration fee will apply, however, substitutions will still be accepted. Substitutions for registered delegates may be made at any time, but we would appreciate prior notification.
This also applies for cancelling the hotel. Full fee to be paid after 18th February 2019.
In case of cancellation of the conference by the Norwegian Petroleum Society, (NPF), the participant will be refunded the conference fee and/or the exhibition fee.
Other expenses the participants may have are not refunded, and is not the responsibility of NPF.
Conference paper:
Presentations from the conference will be available on Internet after end of conference.  Delegates will be informed when available by e-mail.
Programme changes:
It is sometimes necessary to change timing of the programme.  The conference organizer will not be liable for any such unavoidable changes.
Accommodation:
Radisson Blu Atlantic Hotel Stavanger, Norway
Price per night (incl.breakfast): 1,495NOK incl. VAT
Hotel is not included in the conference fee and must be paid when checking out
Transportation :
The hotel is located only 15 minutes driving distance from Stavanger Airport, and the airport Shuttle bus stops outside the hotel 4 times per hour (NOK 110 one way, NOK 160 Return). The Central bus station and the Train station are two minutes walking distance from the hotel.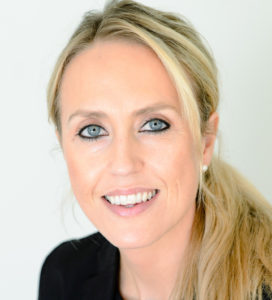 For further information, please contact:
Kristin Øinæs
Project Manager
Norwegian Petroleum Society (NPF)
Mobile: +47 455 07 475 Email: kristin.oinaes@npf.no