Add to Calendar
2018-11-27 09:00:00
2018-11-27 17:00:00
Europe/Oslo
Young Energy Conference 2018
Equinor, Martin Linges Vei 33, 1364 Fornebu
Norsk Petroleumsforening
Young Energy Conference 2018_2018-11-27 09:00:00
27. Nov 2018
Young Energy Conference 2018
The Norwegian Petroleum Society (NPF) is pleased to welcome you to this year's event for young professionals in the oil and gas industry!
The conference is a nationwide event for young people aged 35 years or younger working in the oil and gas industry. The conference is a popular event, and alternates location between Stavanger and Oslo.
NPF would like to provide young people with an arena where they can meet with other likeminded professionals with the purpose of networking, whilst listening to presentations held by experts within their own respective fields focusing on the most relevant trends, challenges and opportunities within the oil and gas industry today.
The event is aimed at giving you as a young professional in the energy industry a chance to look beyond your day to day activities through giving valuable Insights into key topics of the industry and getting to know other young professionals in the industry that might inspire you today or prove valuable in the future.
On this year's Young Energy Conference we have the pleasure of diving into some of the current topics of the industry. The scene will be set with a look back on how oil price cycles have impacted the sector and the future of energy. After this we will move into spesific examples of digitlisation applied in the industry and how you as employeer in the industry can build relevant competences for the future. Further on the agenda we will have a look at how the Norwegian Continental Shelf has seen a significant change in its constituent of companies, what drives this change and what we might expect of the future. In addition to the topics above we will also have a deep dive into how we can improve our influencing skills and how to overcome the fear of not being good enough.
Please join us at the Young Energy Conference to ensure your continued professional development.
Remember! You must be under the age of 35 years and employed in the oil and gas industry to participate.
Sponsors: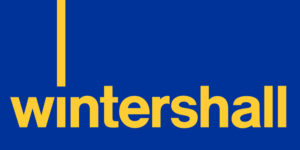 Tuesday 27. November
09:30
Welcome by the Chair of the committee
Adrian Holm, Equinor
09:40
Oil Price Cycles- What have we learned?
Trude Meland, Researcher at the Norwegian Petroleum Museum
10:10
From award to development
Cathrine B. Hetland, Managing Associate, Thommessen Law Firm
Chair
Kjartan Skjæveland, AkerBP
11:00
Eureka – Aker BPs key to digitalization success
Lars Atle Andersen , VP Operations – Technology & Digitalization, Aker BP
11:10
Trine Svalestad, Digitalisation Leader Johan Sverdrup, Equinor
Changing Equinor through digital innovation
11:20
Driving Digital Transformation
Alexandre Bellemin-Laponnaz, Business Development Manager, Software House, Aker Solutions
11:30
Digitalisation Panel Discussion
Moderator: Jens Festervoll, Senior Advisor, Equinor
Chair
Anders Robersen Høgalmen, Norsk Olje & Gass
13:00
Energy Perspectives – What is the future role for oil and gas?
Thomas Weight, Principal Energy Market Analyst, Equinor
13:45
Changing composition of companies on the NCS
Ulf Rosenberg, Manager Communication and Public Affairs, Neptune E&P Norge AS
Chair
Adrian Holm, Equinor
14:35
Reputation: Our license to operate
Tommy Hansen, Director communications and industry policy, The Norwegian Oil and Gas Association
15:05
Am I a fake?
Sanda Zahirovic, Strategic Advisor Snøhetta Design
16:15
Tapas & Drinks
Engineerium
Venue:
Equinor ASA, Martin Linges vei 33, 1364 Fornebu, Norway
Organiser:
Norwegian Petroleum Society (NPF), Lilleakerveien 2A, 0283 Oslo
Conference fee:
Free of charge for NPF member
NOK 250 + 25% VAT for non member
The price includes one year NPF membership. Please note that other membership fees will apply after November 2019. See link for more information. If you do not want to become a member, please contact NPF Project Manager.
The Conference fee includes:
-Conference papers
-Coffee/tea
-Lunch
-Tapas & Drinks
Cancellations:
Cancellations must be received in writing by 20th November 2018. If you register for the conference and do not show up or send a replacement, a fee of NOK 1 000,00,- will be invoiced.
Programme changes:
It is sometimes necessary to change timing of the programme. The conference organiser will not be liable for any such unavoidable changes.
Please contact Project Manager if you have any questions: Kristin Øinæs