During two days of conference we got to hear 30 different case studies and 5 keynote presentations. Participants gathered in Kristiansand for three days where recent achievements, case studies, industry trends and new developments in geophysical techniques were presented.
At the end of the conference the participants was encouraged to vote on the paper they thought deserved the award and we were pleased to announce that Lundin Energy Norway won the Geophysical Seminar "Best Paper".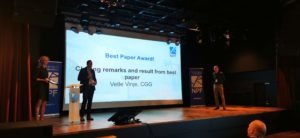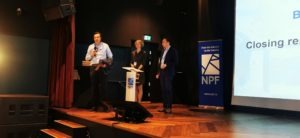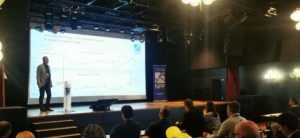 Geophysical Seminar is held every two years and has for a long time been one of many popular geology and geophysical seminars that NPF organise. This year's conference gathered 135 professionals in Kristiansand.
The feedback has been very good, and it seems that the program committee managed to put together a timely and interesting program. 
– Again, big congratulations to the Lundin Energy Norway team, Jan Erik Lie and co-authors Vidar Danielsen and Per Eivind Dhelie, concludes Project Manager at NPF, Tonje Raknes!