During two days of conference we got to hear 18 different case studies and 5 keynote presentations. Participants could attend core viewings showcasing 4 different core samples, which was of great interest. At the end of the conference the participants was encouraged to vote on the paper they thought deserved the award and we were pleased to announce that Vår Energi won the Reservoir Characterization "Best Paper".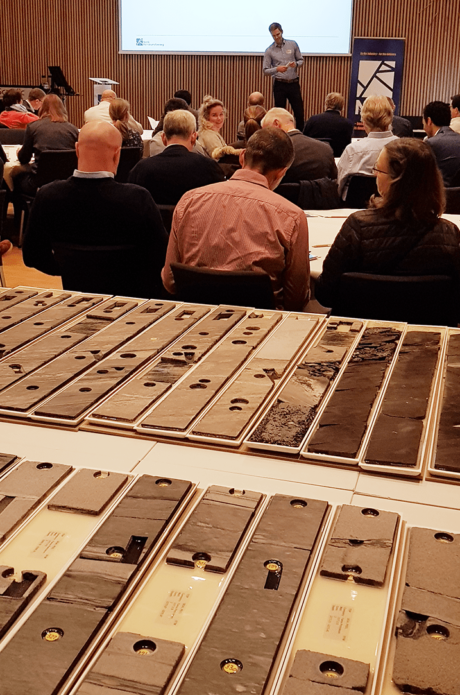 Reservoir Characterization is held every two years and has for a long time been one of many popular geology and geophysical seminars that NPF organise. This year's conference gathered 100 professionals.
The feedback has been very good, and it seems that the program committee managed to put together a timely and interesting program.
Again, big congratulations to the Vår Energi team, Bérengère Savary-Sismondini and co-authors Paul Spencer, Virginie Patacz and Arnt Jenssen!